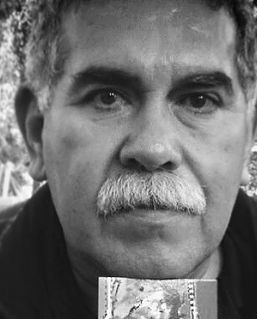 Applying rough brush strokes of contrasting colors, discarding depth or perspective, Juan Carlos Breceda creates simple forms filled with energy. Women and animals are the central theme in his work. A woman is repeated. Her enormous eyes, steady gaz and harsh features, do not diminish her softness or sensuality. His animals? The rooster, the bird, and the elephant convey simplicity in a real and sometimes magical world.
Most of Breceda's artwork is COBRA-style, mixed-media on paper. His works share an intensity in the color schemes, a thrust in the brush work, an energy bordering on fierceness and sternness
Breceda is a painter who looks at the sun through a rainbow where his use of color is boundless.
When we evaluate the paintings, one by one, or in a group, we descover a true idiosyncrasy and a unique, very personal character. This painter detests complexity and that is what defines his work, from the composition to the thematic content: the circumstances of the characters, both animal and human, the women and their surroundings, their figures...
Breceda's works have no hidden message.
A gifted color master - his bold and passionate palette infuses each original masterpiece with an essential life force at once primordial and exquisitely intriguing! Breceda`s creations are timeless and unique.
Breceda wields the brush of creativity with freedom of line and an explosion of color.He is a painter that looks at the sun through a rainbow where his use of colors in the outpouring of passion of a creator of art, who holds nothing back because he is figurative, self-willed without any constraints or limits.
Juan Carlos Breceda was born in 1958 in Rosario, Sinaloa, Mexico. He studied art at National School of Painting, Sculpture and Carving, "La exmeralda", as well as the famous San Carlos Art School. Teachers knew that he had a unique style and he began exhibiting his art in Mexico City.
Juan Carlos has been the recipient of many national prizes, including the 1997 National Contest of drawing and painting at the National Auditorium Gallery, Mexico City, Mexico. Breceda has exhibited in the U.S., South America, and Europe.