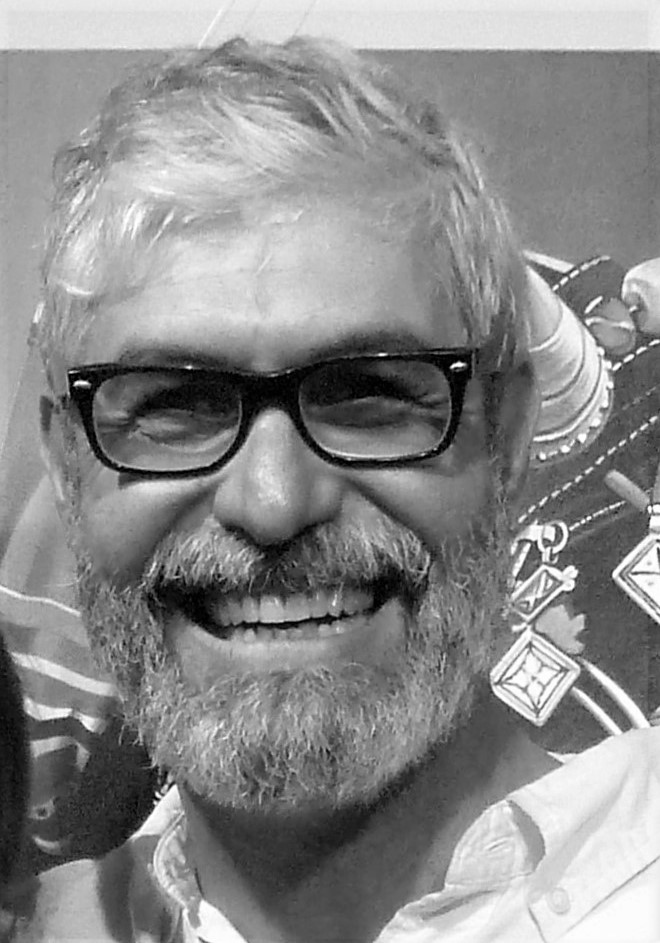 Luis's fascination for sculpture began at home in Guadalajara in the 1980's. He initiated his studies at the Cabañas Cultural Institute. He then left Mexico to travel and to further his education in London, France, Italy, Greece, Israel and Egypt. His studies included working in bronze as well as jewelry design and silver casting techniques. He went on to win an award at the International Jewelry Exhibition in Guadalajara. Luis has exhibited his works all over Europe and Mexico and is on exhibition at Galeria Contempo
Luis models humans which are usually thin, sharp and smooth. He uses bronze which he gives varying tones and textures. He doesn't use molds, each piece is unique although his obsession with certain themes don't cease.
The animals he creates are known by all, but have some surprising details like shoes, or hands in place of paws or hooves. Actually, they are human beasts.
On the other hand, his characters are generally females, sensual or mythical, mermaids, angels and dancers. They are always in natural and relaxed poses, not artificial ones. Luis has then been drawn to make the anonymous figure, faces, legs and arms are no longer important. The fragmented figure suggests sensuality and serenity. They often go united with poetry written "tattooed" over their skin. In doing so, maybe he suggests that we each carry a poem, a code that speaks of our lives. So it's understandable why he includes graffiti on his animals figures. Urban graffiti, the street language imposed on our homes, buildings is a sign of identity and belonging and is often only understood by its author and his group. Luis's sculpture is contrasting, his images may seem fragile like his female figures or amusing like his animals, but they are never classical or conservative.
Quote: the "Tivy-Side" December 15,1999 Cardigan, Wales.
"Luis Espiridion must have one heck of an imagination. Little green pigs in pixie boots, a cat with a Tony Blair grin and a pair of Elizabethen court shoes on his dainty litle paws. Blimey Charlie, what is this guy On?"