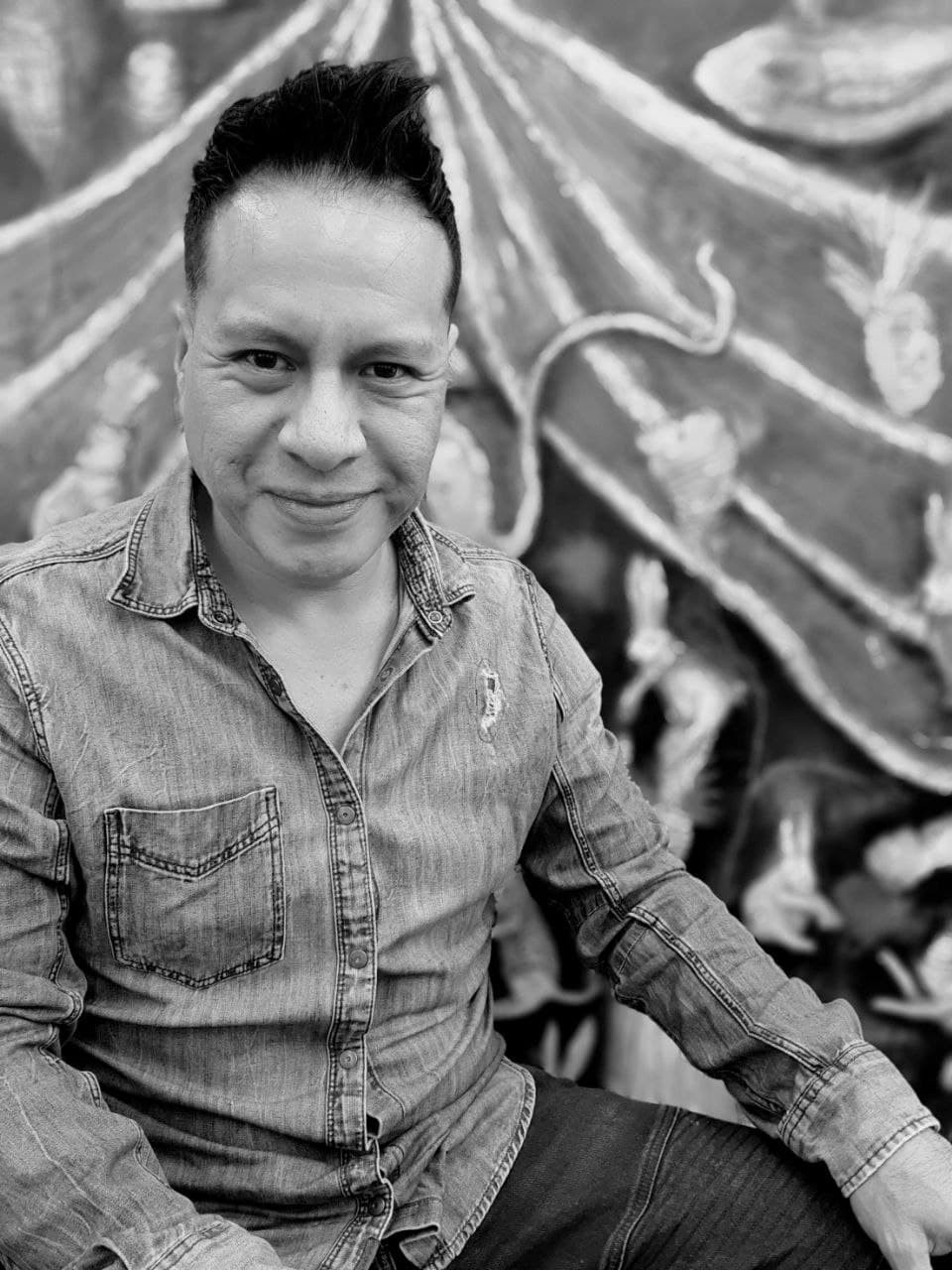 Rodriguez Martinez was born in the city of Oaxaca in 1975.
He has lived in Oaxaca the mayority of his life; surrounded by it's magic and ancestral traditions. At the age of 18, he moved to the Port of Veracruz where he studied graphic design. Over the years both the city of Oaxaca and Vercaruz have had a deep influence in his artistic work.
His style has evolved from abstract to figurative using different techniques from watercolor, acrylics, oil paint, encaustic, serigraphy and engraving in small to large scale formats. Rodriguez Martinez has also done sculpture, always in search of a new technique to try.
Feeling always atracted to the ocean and the surroundings that he grew up in, Rodriguez Martinez showcases these elements in his work.
He also is inspired by the female form, any type of animal that flies or crawls or Every day items that he can imagine, as well as a text of a song he likes at the moemnt, can be incorporated into his art.
His paintings all have a varied color palette, in addition to a richness of tactile and visual texture that give depth and vitality to his artistic work.
EXHIBITIONS
2006, UNIVERSIDAD VERACRUZANA, "ANIMALES ANCESTRALES", VERACRUZ, MEXICO
2008, SUBASTA DE ARTE DE LA CRUZ ROJA, EXCONVENTO DE SANTO DOMINGO, OAXACA, MEXICO
2010, MUJER ES, CASA DE LA CULTURA, OAXACA, MEXICO
2014, SUBASTA DE ARTE CRUZ ROJA, CASA CAMINO REAL, OAXACA, MEXICO
2016, GALERIA NOEL CAYETANO, "SOÑE UN CIRCO", SAN MIGUEL DE ALLENDE, MEXICO
2018, CONGRESO DEL ESTADO DE OAXACA, "MAS ALLA DEL DESEO", OAXACA, MEXICO
2020, "LATINOAMERICA UNIDA ATRAVEZ DEL COLOR", EXPOSICIÓN VIRTUAL